Design Concept
Northumberlandia has been designed by world renowned architect and artist Charles Jencks.
The inspiration for the landform comes from the distant Cheviot Hills, which are pulled into the foreground by the curves and shapes of the female form used for Northumberlandia.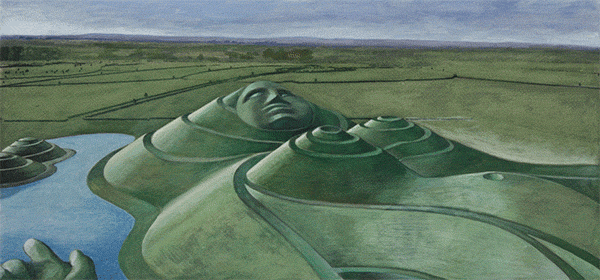 We naturally look for patterns and shapes in the landscape around us and the scale of the landform means the female form is not seen as a figure all of the time. As you walk around the paths you have to use this natural recognition of the human form to pick out the shape of the figure. For much of the time it appears just as a series of graceful sweeping curves and interlocking shapes.